Kristin Shaw
Serving Families Throughout Palm Beach Gardens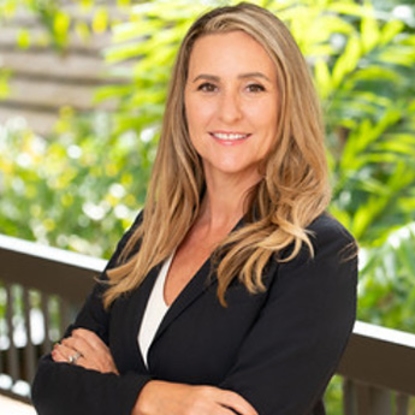 Kristin Shaw Paralegal
Bio
In 2020, we welcomed Kristin Shaw to our team at John F. Schutz, PL. With over two decades of paralegal experience, Mrs. Shaw is a seasoned professional in the field. She holds a bachelor's degree in Pre-Law from the University of Central Florida and boasts an impressive list of certifications, including being a Florida Registered Paralegal, a Certified Paralegal through the National Association of Legal Assistants (NALA), and an Advanced Certified Paralegal in Dissolution Case Management, awarded by NALA, the industry's leading certification program for paralegals.
As our Lead Paralegal, Mrs. Shaw plays a critical role in our firm. She not only assists our attorneys with various aspects of family law cases, from pre/post-nuptial agreements to discovery, litigation, and settlements, but she's also a driving force behind the development and implementation of our office procedures, training and quality control process. Mrs. Shaw excels in tracking and delegating tasks, ensuring that our team operates seamlessly.
Kristin expertly coordinates the preparation of litigation files, conducts meticulous research, drafts essential pleadings and documents, and provides unwavering support to our clients, attorneys, and the court. Her responsibilities extend to managing the complex discovery process, encompassing records retrieval, preparation, and investigative tasks such as the review and analysis of financial documents, records, photographs, medical and employment records. She is integral in preparing for hearings and trials and is always ready to attend them when necessary.
Kristin has been happily married to her college sweetheart, Chris Shaw, since 2009, and they're proud parents to two children and two adorable mini-Goldendoodles. Their family spends time boating, engaging in outdoor activities, and attending sports events or concerts. Kristin is a devoted volunteer at her church and actively participates in her children's school community. Her passion for education and community involvement shines through as she dedicates her time and energy to making a positive impact on her children's educational journey and the local community.
Kristin's unique ability to lead such a fulfilling life and remain dedicated to her professional role is exemplified in her capacity to effectively balance her work between remote and in-office settings. This flexibility ensures that you can reach her conveniently by phone or email, and her unwavering commitment to our firm remains steadfast, regardless of her physical location.
Education
The University of Central Florida, B.S./Pre-Law, 2006
Professional Affiliations
Florida Notary Public
Florida Registered Paralegal
National Association of Legal Assistants